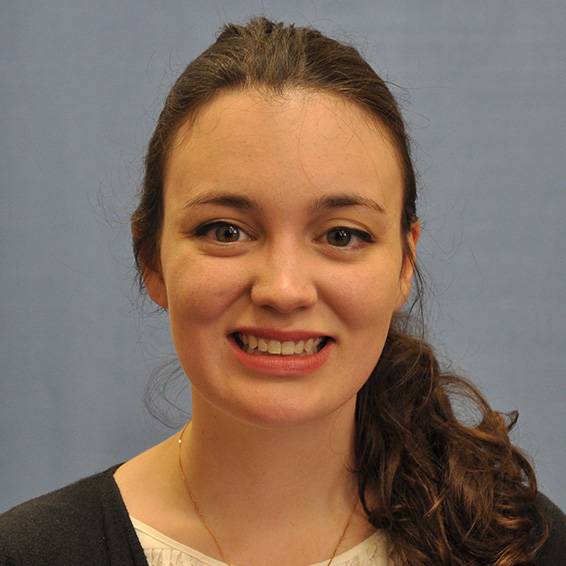 Danielle Schafer
Graduate Student (Ph.D.)
Biomedical Sciences
dmschafe at ucsd.edu
Degrees
M.S. Neuroscience, University of Otago, New Zealand, 2017
B.A. Biology/Spanish (Double Major), Northern Michigan University, 2016

Summary
Danielle is a PhD student in the Biomedical Sciences Program at UC San Diego. While pursuing her undergraduate degree at Northern Michigan University, she was a researcher in the Upper Michigan Brain Tumor Center and studied extracellular vesicle release in immortalized glioblastoma cell lines. After graduation, Danielle moved to New Zealand to pursue a Master of Science in Neuroscience under the mentorship of Allan Herbison and Richard Piet. Her thesis focused on neurotransmitter regulation of kisspeptin neurons, and uncovered novel sub-region and sex-specific differences. After completing her masters, Danielle moved to UC San Diego to continue her work in reproductive neuroendocrinology in Alexander (Sasha) Kauffman's laboratory.
As a PhD student Danielle is broadly interested in post-transcriptional mechanisms in neurodevelopment, as well as the role of sex differences in susceptibility to neurological disorders. She is co-mentored by Gene Yeo and Nicole Coufal, and is focused on post-transcriptional mechanisms governing microglia function in neurodevelopment. Outside of the lab, she enjoys running, climbing, and coffee.
Publications
Schafer, D., Kane, G., Colledge, W. H., Piet, R.

&

Herbison,

A. E.

Sex- and sub region-dependent modulation of arcuate kisspeptin neurones by vasopressin and vasoactive intestinal peptide. J. Neuroendocrinol. 30, e12660 (2018).
Ross, R. A., Leon, S., Madara J.C., Schafer, D., Fergani, C., Maguire, C., Verstegen, A., Brengle, E., Kong, D., Herbison, A.E., Kaiser, U.B., Lowell, B.B., Navarro,

V.M.

PACAP

neurons in the ventral premammillary nucleus regulate reproductive function in the female mouse. eLife 7, (2018).