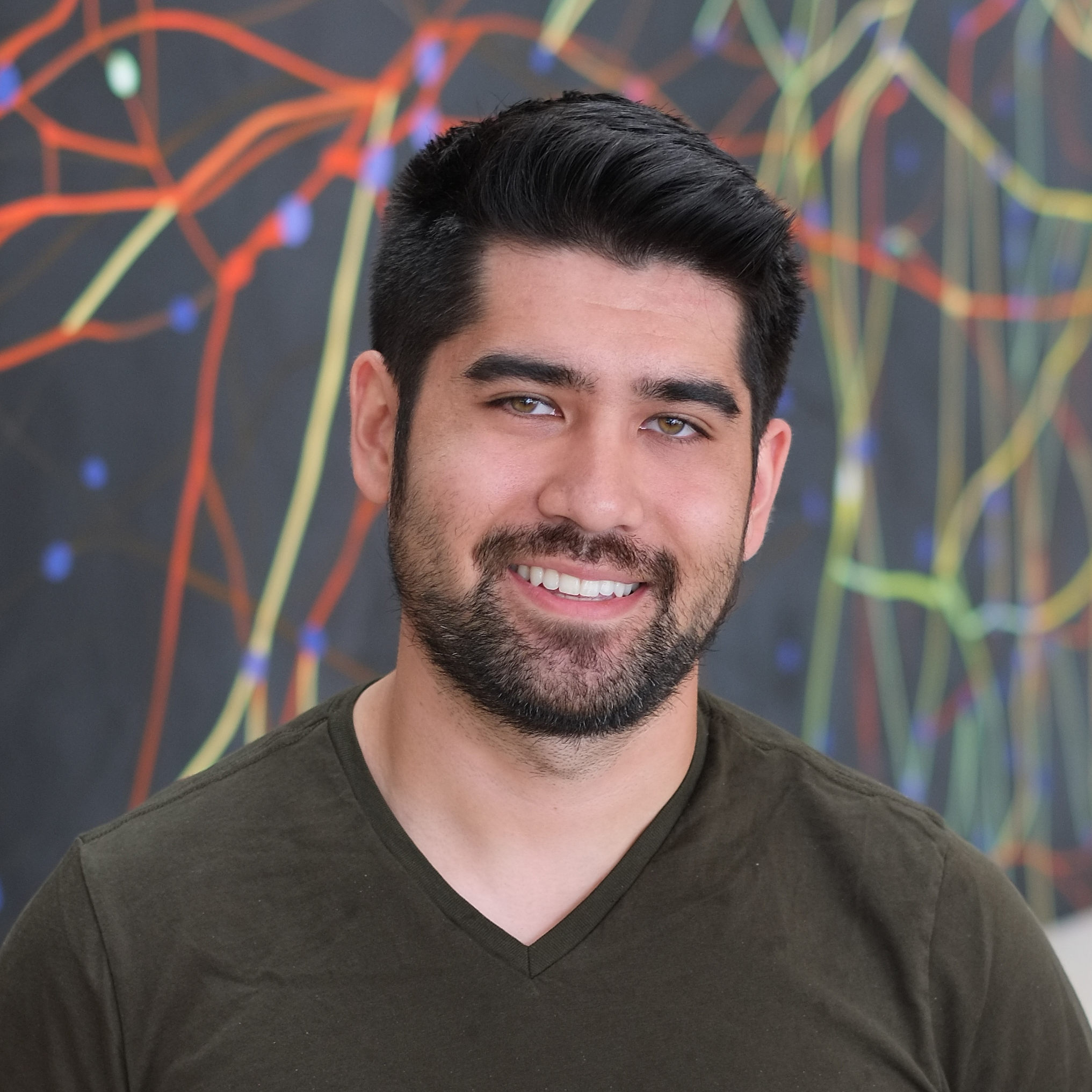 Ryan Marina
Graduate Student (Ph.D.)
Biomedical Sciences
rmarina at ucsd.edu
Degrees
B.S. Cellular and Molecular Biology, University of Michigan 2013
Summary
Ryan is a PhD student in the Biomedical Sciences Program (BMS) at UCSD. He received his B.S. in Cellular and Molecular Biology from the University of Michigan in 2013 working in the laboratory of Dr. Anuj Kumar investigating kinase signaling pathways in Saccharomyces cerevisiae in response to cellular and metabolic stress, and in the laboratory of Dr. Michael King studying nature of the human vestibulo-ocular reflex (VOR) in tracking visual stimuli. Ryan worked for two years as an Intramural Research Training Award postbaccalaureate fellow at the National Cancer Institute in Bethesda, MD. Working in the lab of Dr. Shalini Oberdeorffer where he studied how dynamic DNA methylation state regulates co-transcriptional pre-mRNA alternative splicing in CD4+ T lymphocytes. Here, Ryan developed a strong interest in RNA metabolism in cellular development and function, leading him to join the lab of Dr. Gene Yeo in 2016 for his thesis work.
In his graduate studies, Ryan is interested in using genetic and genomic techniques to investigate the roles of post-transcriptional modifications and mRNA processing pathways in the context of neuronal function and development. To that end, his work investigates the molecular mechanisms of neurodegeneration using human stem cell technologies. Ryan has been a member of the Genetics Training Program at UCSD, and is financially supported by the ARCS Foundation Scholarship and a Ruth L. Kirschstein National Research Service Award (F31) through the NINDS.
When not in lab, Ryan enjoys exercising, spending time outdoors, cooking, and playing music.
Publications
Evaluation of Engineered CRISPR-Cas-Mediated Systems for Site-Specific RNA Editing. Marina RJ, Brannan KW, Dong KD, Yee BA, Yeo GW. Cell Reports 2020.
Elimination of Toxic Microsatellite Repeat Expansion RNA by RNA-Targeting Cas9. Batra R, Nelles DA, Pirie E, Blue SM, Marina RJ, Wang H, Chaim IA, Thomas JD, Zhang N, Nguyen V, Aigner S, Markmiller S, Xia G, Corbett KD, Swanson MS, Yeo GW. Cell 2017.

A tiling-deletion-based genetic screen for cis-regulatory element identification in mammalian cells.Diao Y, Fang R, Li B, Meng Z, Yu J, Qiu Y, Lin K, Huang H, Liu T, Marina RJ, Jung I, Shen Y, Guan KL, Ren B. Nat Methods 2017.PMID: 28417999

Epigenomics meets splicing through the TETs and CTCF. Marina RJ, Oberdoerffer S. Cell Cycle 2016. PMID: 27104639

TET-catalyzed oxidation of intragenic 5-methylcytosine regulates CTCF-dependent alternative splicing. Marina RJ, Sturgill D, Bailly MA, Thenoz M, Varma G, Prigge MF, Nanan KK, Shukla S, Haque N, Oberdoerffer S. EMBO J 2016. PMID: 26711177

Diabetic Insult-Induced Redistribution of MicroRNA in Spatially Organized Mitochondria in Cardiac Muscle. Marina RJ, Fu XD. Circ Cardiovasc Genet. 2015. PMID: 26671968