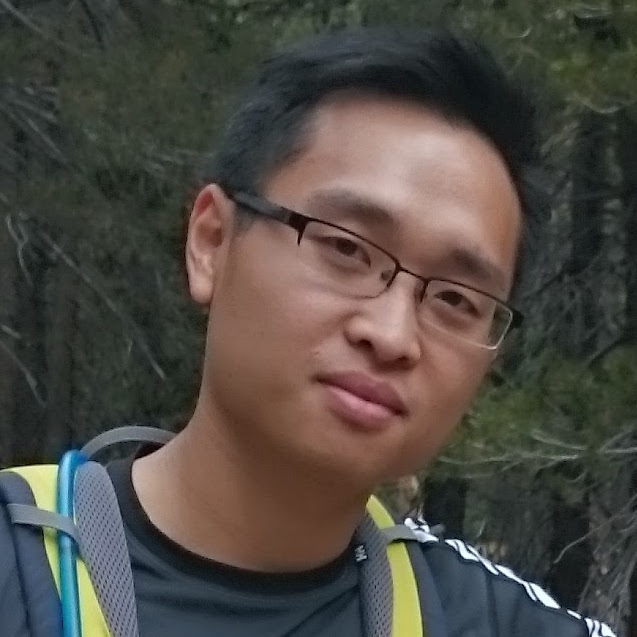 Brian Yee
Staff Bioinformatics Analyst
bay001 at ucsd.edu
Degrees
B.S. Bioinformatics, UCSD
M.S. Bioinformatics, Johns Hopkins University

Summary
Brian is a bioinformatics software developer in the Yeolab focused on building tools for large scale analysis projects such as ENCODE and the U19 metadata database initiative. Initially joining the lab with a background working with non model assemblies, Brian is actively developing software for downstream processing and analysis of CLIP SEQ, bulk and single cell RNA SEQ data.
Publications
Marina RJ, Brannan KW, Dong KD, Yee BA, Yeo GW. Evaluation of Engineered CRISPR-Cas-Mediated Systems for Site-Specific RNA Editing. Cell Reports, 2020.

Bajaj J, Hamilton M, Shima Y, Chambers K, Spinler K, Van Nostrand E, Yee BA, Blue SM, Chen M, Rizzeri D, Chuah C, Oehler VG, Broome HE, Sasik R, Scott-Browne J, Rao A, Yeo GW, Reya T. An in vivo genome-wide CRISPR screen identifies the RNA-binding protein Staufen2 as a key regulator of myeloid leukemia. Nature Cancer, 2020.

Abbasi N, Long T, Li Y, Yee BA, Cho BS, Hernandez JE, Ma E, Patel PR, Sahoo D, Sayed IM, Varki N, Das S, Ghosh P, Yeo GW, Huang WJM. DDX5 promotes oncogene C3 and FABP1 expressions and drives intestinal inflammation and tumorigenesis. Life Science Alliance, 2020.

Luo EC, Nathanson JL, Tan FE, Schwartz JL, Schmok JC, Shankar A, Markmiller S, Yee BA, Sathe S, Pratt GA, Scaletta DB, Ha Y, Hill DE, Aigner S, Yeo GW. Large-scale tethered function assays identify factors that regulate mRNA stability and translation. Nature Structural and Molecular Biology, 2020.

Van Nostrand EL, Pratt GA, Yee BA, Wheeler E, Blue SM, Mueller J, Park SS, Garcia KE, Gelboin-Burkhart C, Nguyen TB, Rabano I, Stanton R, Sundararaman B, Wang R, Fu X-D, Graveley BR, Yeo GW. Principles of RNA processing from analysis of enhanced CLIP maps for 150 RNA binding proteins. Genome Biology, 2020.

RBP-Maps enables robust generation of splicing regulatory maps. Yee BA, Pratt GA, Graveley BR, Van Nostrand EL§, Yeo GW§ (§ co-corresponding ). RNA. 2018 Nov 16

Short poly(A) tails are a conserved feature of highly expressed genes. Lima SA, Chipman LB, Nicholson AL, Chen YH, Yee BA, Yeo GW, Coller J, Pasquinelli AE. Nat Struct Mol Biol. 2017 Nov 6.

The C. elegans neural editome reveals an ADAR target mRNA required for proper chemotaxis. Deffit SN, Yee BA, Manning AC, Rajendren S, Vadlamani P, Wheeler EC, Domissy A, Washburn MC, Yeo GW, Hundley HA. Elife. 2017 Sep 19.

Batra R, Stark TJ, Clark E, Belzile JP, Wheeler EC, Yee BA, Huang H, Gelboin-Burkhart C, Huelga SC, Aigner S, Roberts BT, Bos TJ, Sathe S, Donohue JP, Rigo F, Ares M Jr, Spector DH, Yeo GW. RNA-binding protein CPEB1 remodels host and viral RNA landscapes. Nat Struct Mol Biol. 2016 Dec.