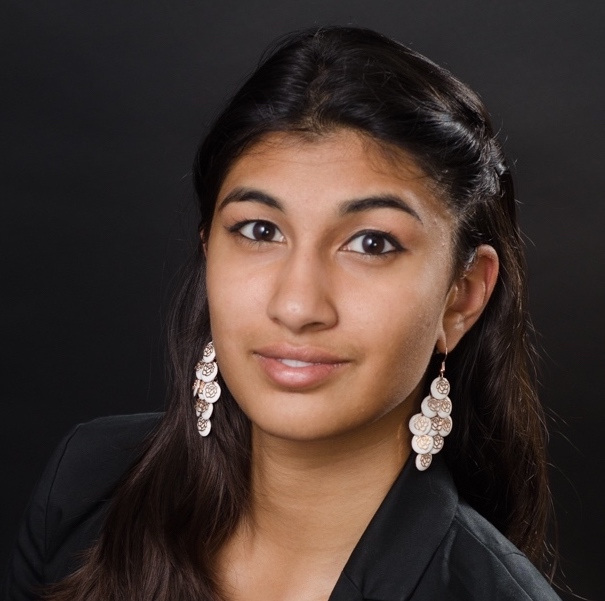 Hema Kopalle
Graduate Student (Ph.D.)
Biological Sciences

Degrees
MS Chemistry, UC San Diego 2019
BS Cognitive Science, UC Santa Cruz, 2016
BS Neuroscience, UC Santa Cruz, 2016
Summary
Hema (she/her/hers) is a PhD student in the Biological Sciences program at UC San Diego. An interdisciplinary scientist, Hema spent her formative research year studying psychophysics under the late Dr. Bruce Bridgeman and circadian biochemistry with Dr. Carrie Partch at UC Santa Cruz. She continued her work on the Left Gaze Bias with collaborator Dr. Nicolas Davidenko before moving south to San Diego for her masters degree. While in the Chemistry department at UCSD, Hema discovered a novel habenular-circadian circuit that expresses hyperactivity in subjects with major depressive disorder. Under Dr. Roberto Malinow she further characterized the acute anti-depressant effects of ketamine on this putative circuit. Hema then shifted fields to RNA localization and phase separation, studying Stress Granule formation with Dr. Brian Zid.
As a member of the Yeo lab, Hema is involved in several projects investigating activity-dependent RNA dynamics in neurons. She is passionate about equity in Higher Education, midcentury-modern architecture, perfumes, and going to the farmer's market to pet everyone's dogs.
Publications
ORCID: https://orcid.org/0000-0002-1872-7318
Davidenko N, Kopalle HM, Bridgeman B. The upper eye bias: tilted face draw fixations to the upper eye. Perception. (2019) Feb;48(2):162-174. doi: 10.1177/0301006618819628. Epub 2018 Dec 27.
Davidenko N, Kopalle HM, Bridgeman B. A strong bias to fixate the upper eye in tilted faces. Journal of Vision 2018(10);164 DOI: 10.1167/18.10.164
Klein, M., Kopalle, H., Chandra, J., Malinow, R. Exploring the synaptic basis of rapid antidepressant treatments in a congenital learned helplessness model. Biological Psychiatry (2018); (83) S129-S455, T175 https://doi.org/10.1016/j.biopsych.2018.02.512
Bridgeman B, Kopalle H. Open-loop locomotion on slopes. Perception; under review March 2016
Michael AK, Harvey SL, Sammons PJ, Anderson AP, Kopalle HM, Banham AH, Partch CL. Cancer/testis antigen PASD1 silences the circadian clock. Molecular Cell (2015); 58 http://dx.doi.org/10.1016/j.molcel.2015.03.031
Kopalle HM, Partch CL. An imPERfect link to cancer?. Cell Cycle (2014); 13:507 - 507; http://dx.doi.org/10.4161/cc.27862; PMID: 24496331