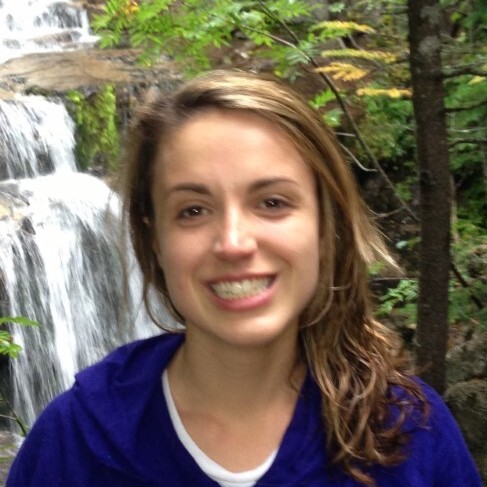 Kathryn Morelli
Post-Doctoral Fellow
Cellular and Molecular Medicine
UC President's Postdoctoral Fellow
khmorelli at ucsd.edu
Degrees
B.S. in Biological Science, University of Vermont, 2011
Ph.D. in Biomedical Science & Engineering, University of Maine, 2018
Summary
Kathy Morelli received her B.S. in Biological Science from the University of Vermont in 2011. As an undergraduate she worked in the laboratory of Dr. Rae Nishi, where she helped develop novel immunotherapies for patients with neuroblastoma. After graduating, Kathy joined Dr. Robert Burgess's laboratory at The Jackson Laboratory, where she earned a Ph.D. through a cooperative graduate program with the University of Maine. Under a NIH Ruth L. Kirschstein NRSA Predoctoral Fellowship, awarded by the National Institute of Neurological Disorders and Stroke, she developed novel gene therapy approaches for rare and orphan neuromuscular disorders. Specifically, her dissertation focused on developing therapeutic strategies for Charcot-Marie-Tooth disease (CMT). This disease represents a clinically and genetically heterogeneous group of inherited peripheral neuropathies, all of which are currently incurable. She engineered RNAi-based, personalized gene therapies for patients with dominant forms of CMT, while identifying genetic modifiers of CMT—findings with implications for the diagnosis and prognosis of CMT, and the development of novel treatment strategies. https://www.jax.org/news-and-insights/2018/august/kathy-morelli-finding-cures-for-rare-diseases Now, as a President's Postdoctoral Fellow in the Yeo lab, Kathy is interested in translating novel gene therapy approaches for neurological disorders caused by microsatellite repeat expansions for potential clinical use. She is also interested in understanding the impact of RNA metabolism on neuronal and synaptic homeostasis in the context of neurological diseases such as autism spectrum disorders and amyotrophic lateral sclerosis.
Fellowships
Development of Patient-Specific Organiod Models & RNA-Targeting Therapeutics for Amyotrophic Lateral Sclerosis. UC President's Postdoctoral Fellowship Jul 1 2020- Jul 1 2021

Development of RNA-Directed Therapeutics for Myotonic Dystrophy Type 1 Neuropathology. NIH/NINDS F32NS112654 Jul 1, 2019-Jun 30, 2021

A Personalized Gene Therapy Approach for Charcot-Marie-Tooth Disease. NIH/NINDS F31NS098540 Mar 2, 2017-Mar 1, 2019
Publications
Morelli KH, Hatton CL, Harper SQ, Burgess RW. Gene therapies for axonal neuropathies: Available strategies, successes to date, and what to target next. Brain Res. 2020 Apr 01; 1732:146683.

Morelli KH, Griffin LB, Pyne NK, Wallace LM, Fowler AM, Oprescu SN, Takase R, Wei N, Meyer-Schuman R, Mellacheruvu D, Kitzman JO, Kocen SG, Hines TJ, Spaulding EL, Lupski JR, Nesvizhskii A, Mancias P, Butler IJ, Yang XL, Hou YM, Antonellis A, Harper SQ, Burgess RW. Allele-specific RNA interference prevents neuropathy in Charcot-Marie-Tooth disease type 2Dmouse models. J Clin Invest. 2019 12 02; 129(12):5568-5583.

Chittoor-Vinod VG, Bazick H, Todd AG, Falk D, Morelli KH, Burgess RW, Foster TC, Notterpek L.HSP90 inhibitor, NVP-AUY922, improves myelination in vitro and supports the maintenance of myelinated axons in neuropathic mice. ACS Chem Neurosci. 2019; doi: 10.1021/acschemneuro.9b00105.

Morelli KH+, Seburn KL+, Schroeder D, Miers K, Cox G, Burgess RW. Severity of Demyelinating and Axonal Neuropathy Mouse Models Is Modified by Genes Affecting Structure and Function of Peripheral Nodes. Cell Reports 2017; 18(13):3178-3191. (+ co-first authorship)

Bais P, Bebee K, Morelli KH, Norberg S, Currie M, Esokov A, Miers KE, Seburn KL, Jordanova A, Bult CJ, Burgess RW. Metabolite Profiling for a Mouse Model of Charcot-Marie-Tooth type 2D: Implications for Disease Mechanisms and Interventions. Open Biology 2016; doi: 10.1242/bio.019273

Spaulding EL, Sleigh JN, Morelli KH, Pinter MJ, Burgess RW, Seburn KL. Synaptic Deficits at Neuromuscular Junctions in Two Mouse Models of Charcot-Marie-Tooth Type2D. Journal of Neuroscience. 2016; 36(11):3254-67.

Seburn KL, Morelli KH, Jordanova A, Burgess RW. Lack of neuropathy-related phenotypes in hint1 knockout mice. J Neuropathol Exp Neurol. 2014 Jul; 73(7):693-701.