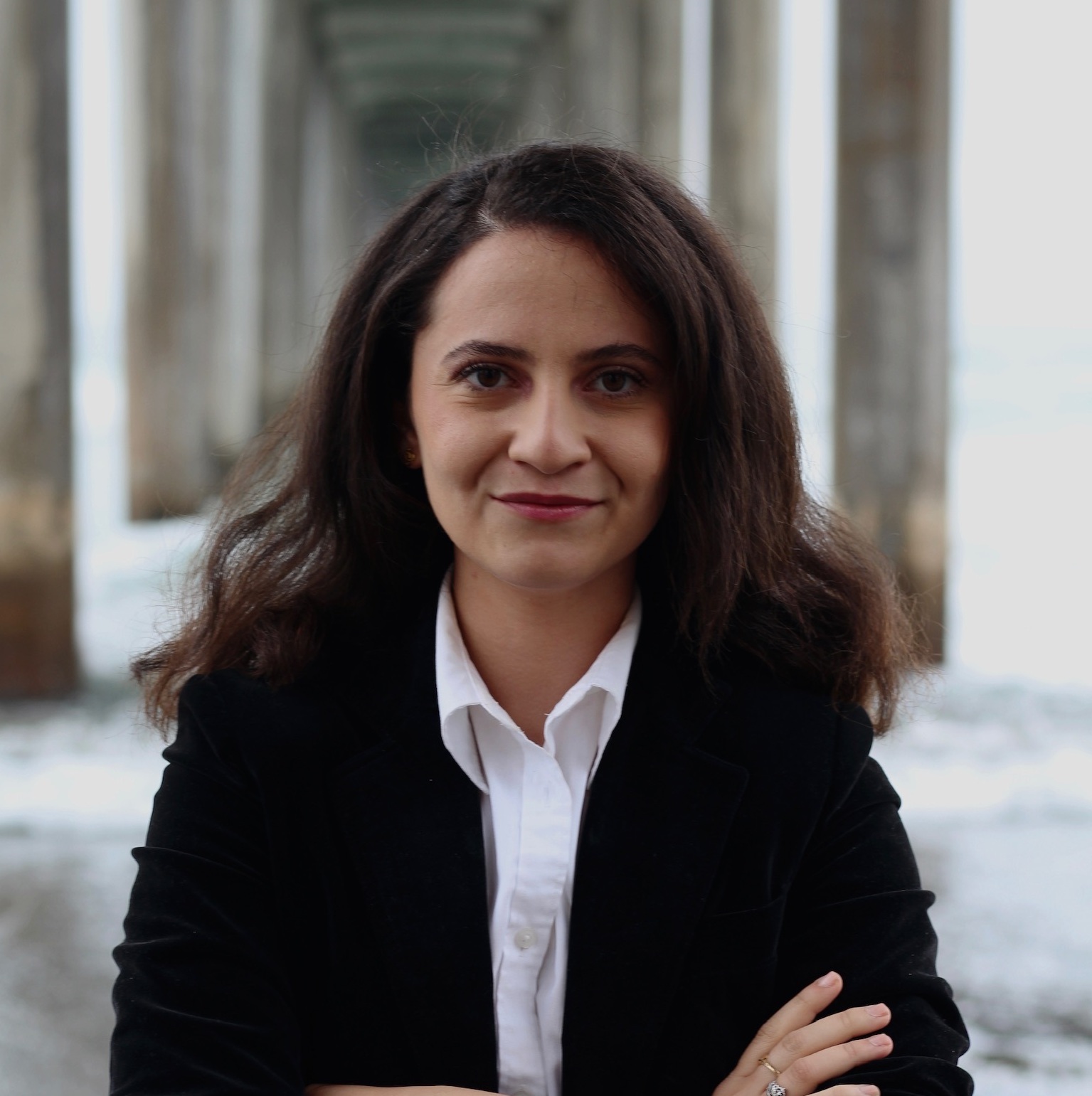 Norah Al-azzam
Graduate Student (Ph.D.)
Neurosciences
nhoussie at ucsd.edu
Degrees
M.S. Biology, University of California San Diego, 2020
B.S. Biology, University of California San Diego, 2018

Summary
Norah received her B.S./M.S. in Biology from the University of California, San Diego. Norah was afforded pivotal opportunities to participate in NIH and Federal TRIO graduate preparation programs including MARC and McNair to pursue independent research projects. During her undergrad and master's Norah focused on understanding both o-linked and n-linked glycosylation in both healthy and disease states. In Dr. Jeffory Esko and Philip Gordts labs, Norah structurally characterized heparan sulfate proteoglycan in Mucopolysaccharidoses a lysosomal storage disease that affects the central nervous system. She was able to discover this disease to be associated with increased mitochondrial content in lysosomes. She also established that impaired autophagy in Brown-Adipose-Tissue consequently led to hyperthermia and adipose tissue mass loss in mutant mice. During her undergrad studies, interned at Inhibrx a local clinical-stage biotechnology company helping to develop a broader pipeline of novel biologic therapeutic candidates to treat patients with cancer and orphan diseases. Through this internship, she had an astounding experience being part of a team utilizing diverse methods of protein engineering to probe for sialoglycoproteins such as CD24. For her Master's, she studied under the mentorship of Dr.Gulcin Pekkuranz. Her thesis work focused on characterizing O-GlcNAcylation, a metabolic sensor in the brain. By immunohistochemical analysis, high-throughput confocal imaging, and analysis of large-scale image data sets, she found unique brain regional heterogeneity of O-GlcNAcylation. These findings provide key insights into the regulatory role of O-GlcNAcylation in the context of brain metabolic fluxes. After her Master's Norah was recruited to work as an associate scientist at Abbott. Here, she improved ID-NOW device point of care management capabilities by developing rapid detection assays for infectious diseases including COVID-19, Flu A&B, RSV, and Strep A. Now in the Yeo lab, Norah works on multiple projects, one project is exploring mitochondrial dysfunction as a driver of Huntington's Disease, building an RBP-interactome project in neuronal differentiation, and nuclear pore and RNA export. Norah is a San Diego and is highly involved in her community, where she takes on leadership positions at city hall focusing on city concerns ranging from providing funds to support community service efforts to eco-friendly projects. In her free time, Norah enjoys painting, hiking, yoga, and DJing.
Publications
Pessentheiner, Ariane & Quach, Anthony & Al-Azzam, Norah & Liu, Sihao & Downes, Michael & Evans, Ronald & Gordts, Philip. (2020). Adipose tissue heparan sulfate proteoglycans – critical regulators of adipocyte metabolism and glucose homeostasis. The FASEB Journal. 34. 1-1. 10.1096/fasebj.2020.34.s1.03687.
Esko, Jeffrey & Dwyer, Chrissa & Kan, Shih-Hsin & Al-Azzam, Norah & Thacker, Bryan & Glass, Charles & Dickson, Patricia & Wang, Raymond & Gordts, Philip. (2018). Impaired mitophagy causes brown adipose tissue activation and cachexia in Sanfilippo syndrome type A mice. Molecular Genetics and Metabolism. 123. S43. 10.1016/j.ymgme.2017.12.094.