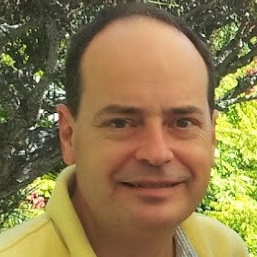 Alain Domissy
Staff Software Engineer
adomissy at ucsd.edu
Degrees
M.Phil. Computer Science and Control Systems, Bordeaux University M.Sc. Computer Science, Ecole Polythechnique Paris-Saclay University
Summary
Alain Domissy is a senior bioinformatics software engineer in the Yeo lab with extensive experience building tools for cloud genomics. Alain Domissy is a regular instructor to the San Diego and Bay Area Python communities. He is a Community Mentor for the Coursera/JHU Data Science for Genomics specialization. Alain Domissy has 12 years of industry experience architecting and implementing complex scientific and data intensive software solutions.
Publications
The C. elegans neural editome reveals an

ADAR

target mRNA required for proper chemotaxis. Deffit

SN

, Yee

BA

, Manning

AC

, Rajendren S, Vadlamani P, Wheeler

EC

, Domissy A, Washburn

MC

, Yeo

GW

, Hundley

HA

. Elife. 2017 Sep 19.