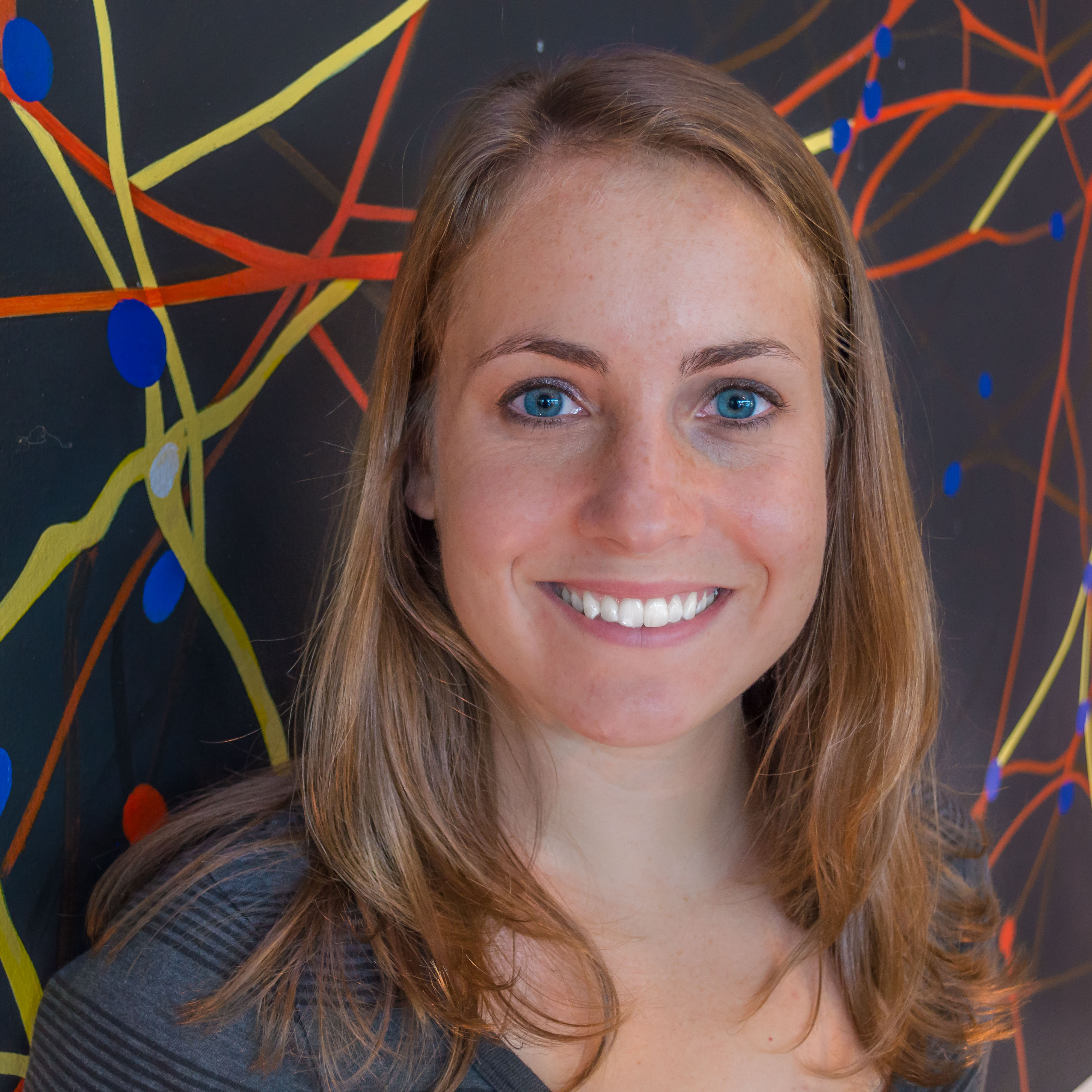 Emily Wheeler
Graduate Student (Ph.D.)
Biomedical Sciences
NSF GRFP Fellow
ecwheele at ucsd.edu
Degrees
B.S. Environmental Science, Indiana University 2014

Summary
Emily is a PhD student in the Biomedical Science Department at UCSD and a member of the Genetics Training Program. She graduated from Indiana University with a BS in environmental science in 2014 with highest honors distinction from the Hutton Honors College. She completed her undergraduate thesis work in Dr. Heather Hundley's lab studying RNA editing by ADARs. This was done using high throughput sequencing techniques to detect and understand how editing sites were selected in the C. elegans model system. Before joining Heather's lab, Emily spent two years working under Dr. Rich Phillips and Dr. Danilo Dragoni studying forest ecology and quantifying carbon storages in temperate deciduous forests.
Emily is now working in collaboration with Dr. Rafael Bejar to understand the role of splicing factor mutations that commonly occur in patients with myelodysplastic syndrome (MDS). Although her background is in wet lab, molecular biology, Emily is also learning computational methods to study how these mutations affect the RNA landscape in patients. In her free time, Emily loves to be outdoors enjoying the beautiful San Diego weather. She enjoys running, soccer, swimming, hiking, camping, and in the winter making her way north to the mountains for downhill skiing.
Publications
Transcriptome–pathology correlation identifies interplay between TDP‑43 and the expression of its kinase CK1E in sporadic ALS. Krach F, Batra R, Wheeler EC, Vu AQ, Wang R, Hutt K, Rabin SJ, Baughn MW, Libby RT, Diaz‑Garcia S, Stauffer J, Pirie E, Saberi S, Rodriguez M, Madrigal AA, Kohl Z, Winner B, Yeo GW, Ravits J. Acta Neuropathologica, 2018.

The C. elegans neural editome reveals an ADAR target mRNA required for proper chemotaxis. Deffit SN, Yee BA, Manning AC, Rajendren S, Vadlamani P, Wheeler EC, Domissy A, Washburn MC, Yeo GW, Hundley HA. Elife. 2017 Sep 19.
Wheeler EC, Van Nostrand EL, Yeo GW Advances and challenges in the detection of transcriptome-wide protein–RNA interactions WILEY INTERDISCIPLINARY REVIEWS: RNA. 2017
Carter H, Marty R, Hofree M, Gross AM, Jensen J, Fisch KM, Wu X, DeBoever C, Van Nostrand EL, Song Y, Wheeler E, Kreisberg JF, Lippman SM, Yeo GW, Gutkind JS, and Ideker T. Interaction landscape of inherited polymorphisms with somatic events in cancer. Cancer Discovery. 2017.
Batra R, Stark TJ, Clark E, Belzile JP, Wheeler EC, Yee BA, Huang H, Gelboin-Burkhart C, Huelga SC, Aigner S, Roberts BT, Bos TJ, Sathe S, Donohue JP, Rigo F, Ares M Jr, Spector DH, Yeo GW. RNA-binding protein CPEB1 remodels host and viral RNA landscapes. Nat Struct Mol Biol. 2016 Dec;23(12):1101-1110.
Wheeler E, Washburn M, Major F, Rusch D, Hundley H. "Noncoding regions of C. elegans mRNA undergo selective adenosine to inosine deamination and contain a small number of editing sites per transcript. RNA Biology 2015;12(2):162-74.
Washburn M, Kakaradov B, Sundararaman B, Wheeler E, Hoon S, Yeo G, Hundley H. "The dsRBP and inactive editor ADR-1 utilizes dsRNA binding to regulate A-to-I RNA editing across the C. elegans transcriptome." Cell Reports 2014 Feb 27;6(4):599-607.
● Hin H, Wheeler E, Phillips R. "Root-induced changes in nutrient cycline in forests depends on exudation rates." Siol Biology and Biochemistry 2014 Nov;78:213-221.